EMPC
23
The 24th European Microelectronics  & Packaging Conference
11-14 September 2023 –
Wellcome Genome Campus, Hinxton
(near Cambridge), UK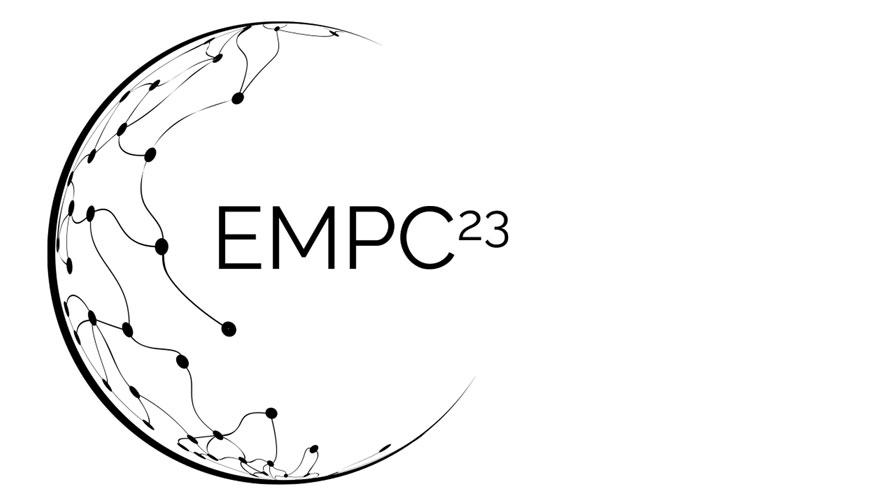 EMPC 2023 is starting on Monday 11th September 2023 and we are very much looking forward to welcoming you and more than 260 other delegates at the Wellcome Genome Campus near Cambridge. This is a last update to help you with your travel arrangements and the planning for this week.
If you have any further questions, please contact our conference office at office@empc2023.org, they will be happy to help with any last-minute problems.
Conference venue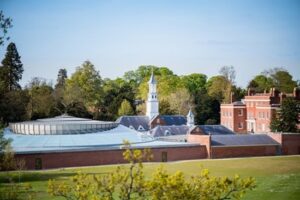 The 24th European Microelectronics & Packaging Conference (EMPC 2023) is held at the Wellcome Genome Campus in Hinxton (address: Hinxton Hall Conference Centre, Wellcome Genome Campus, Hinxton, Cambridgeshire, CB10 1RQ). The conference sessions will take place in the Main Conference Room and in the Rosalind Franklin Pavilion. The exhibition and catering will be set up in the Conference Centre and the poster session will also take place there.
On arrival at the conference venue, you will need to present a Visitor Access Pass at the security gate, which can be downloaded here. This can be shown in printed form or on your phones.
There is free Wi-Fi internet access across Campus. Connect to the network 'ConferenceGuest' and follow the instructions.
How to get to the Wellcome Genome Campus
Hinxton is located near Cambridge. We will be providing coach options to and from Cambridge for participants every day, including on Monday for the short course participants from Homerton College. Pick-up places in the morning are in 10 Downing Street (CB2 3DS) (Outside John Lewis) in central Cambridge and Homerton College, where some of the conference attendees will be staying. In the late afternoon there will be coaches back to Cambridge. Information on this option can be found in this document.
Alternatively, you can take a train from Cambridge Station to Whittlesford Parkway (8-10 minutes). Upon exit, go over the bridge and exit the station. Wait for the Richmonds Coach as shown in this presentation, which will take you to the Wellcome Genome Campus. For the return journey, take the Richmonds coach to Whittlesford Parkway, buy a ticket for Cambridge (do not go over the bridge). Please refer to the presentation for further details on departure times of the shuttle buses and trains.
Please note that parking spaces at the Wellcome Genome Campus are available on a first come basis.
Information on Homerton College
Conference Programme
This year's programme brings together fascinating developments in microelectronics packaging from around the world. The programme can be downloaded here (.pdf/12MB). For all the details about keynotes, short courses, sessions, presentations and times, you can also visit our website at https://www.conftool.org/empc2023/index.php?page=browseSessions&path=adminSessions. We will not provide a full printed programme, but you will be supplied with a Conference Summary booklet which can fit into your Conference Badge Holder. It is therefore best to use the above link during the conference to access the full programme.
Conference proceedings
The link to the proceedings will be sent in a separate email. The papers will be published on IMAPS Source and IEEE Xplore after the conference.
Networking events
On Monday, we will be kicking off this year's conference with a welcome drinks and canapes reception at Homerton College from 6pm to 7:30pm. Don't miss the chance to get the lay of the land and meet the other conference delegates before heading into the hustle and bustle of the conference. Afterwards you are free to choose from a selection of local restaurants within walking distance.
On Tuesday evening (from 5:10pm to 7pm) you can look forward to pizza and refreshments at the Wellcome Genome Campus! Your chance to take a stroll around the exhibition booths and check out the posters as well. The presenters will be there to explain their research in detail and the exhibitors will be happy to answer your questions about their product and service portfolio.
On Wednesday evening, the Conference Dinner will be held at Homerton College Cambridge in their spacious, modern Dining Hall, where pre-dinner drinks will be served from 6pm to 7pm in their traditional Great Hall, followed by the Dinner until 10pm, where conference delegates will have the opportunity to network with fellow attendees and enjoy a three-course meal and refreshments as part of the conference ticket.
Short Courses
On Monday there will be four half-day Short Courses covering different areas of packaging and system integration technologies, given by renowned experts. The Short Courses can only be attended if they were booked with the purchase of the conference ticket.
Exhibition
We are particularly pleased to welcome more than 30 sponsors and exhibitors, many of them from abroad. The exhibition is located in the Conference Centre and the conference schedule has been designed to give you ample time to visit the booths and check out their services and latest developments.
Reminder for exhibitors and presenters
As an exhibitor, please remember that the set-up of the booths will start on Monday at 1pm! Any return shipping required after the exhibition must be organised directly by you. Please make sure any material is picked up on the afternoon of September 14.
Oral and poster presenters can find the presentation guidelines here. Please follow the guidelines when preparing for your presentation.
Good to know
Please keep in mind, that you need a passport and not only an ID card when traveling to the UK. We would also like to point out that the UK has different power outlets, which is why we recommend bringing an adapter.